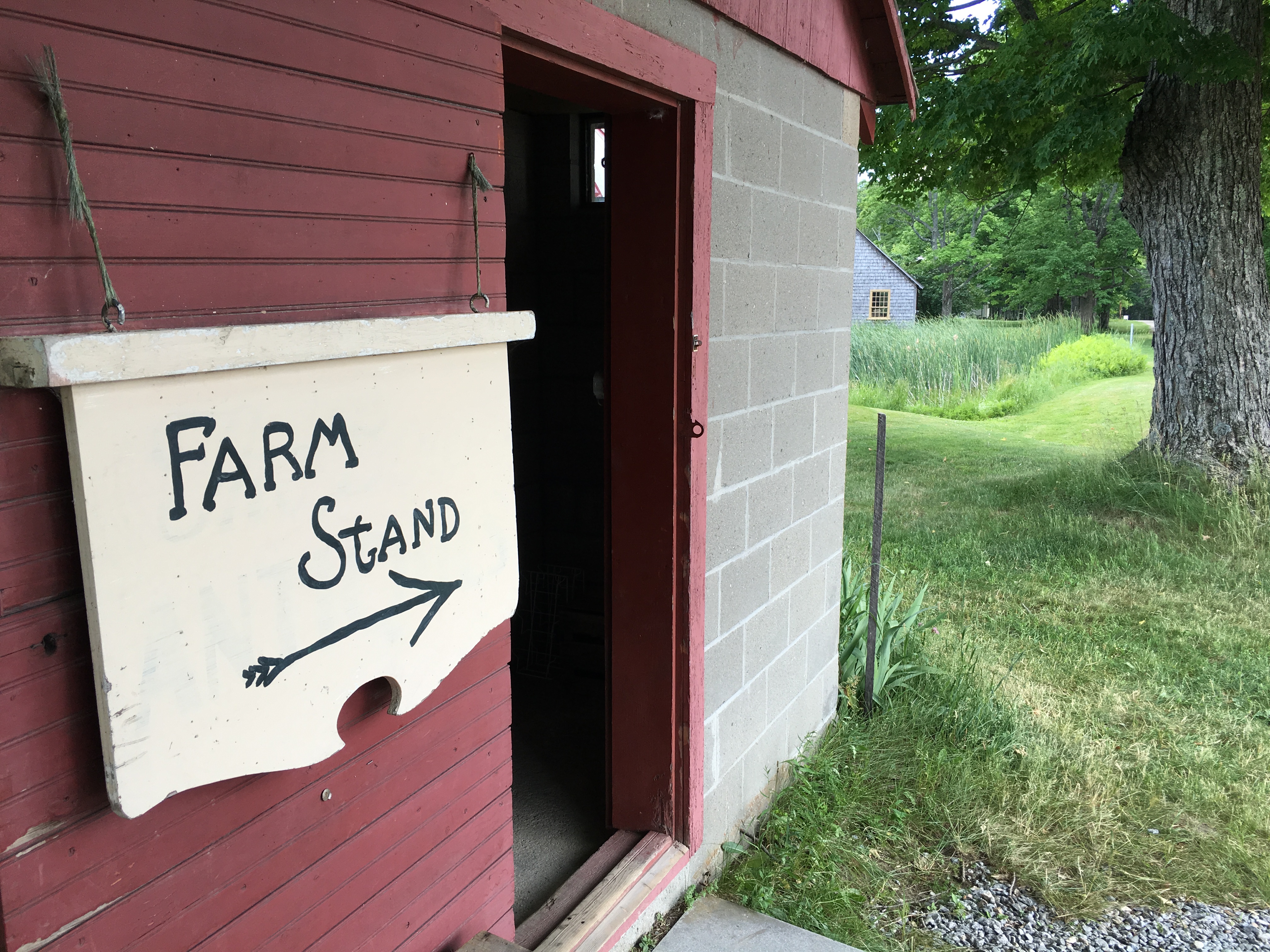 Muster Field Farm
A hidden jewel, Muster Field Farm is a beautiful scenic destination. The farm's produce stand is a bonus and is open daily until 6:00 pm during the summer season. You'll find a range of vegetables, herbs and cut flowers harvested each day. The farm also offers annual events throughout the year including June Jam, Farm Days, Harvest Day and Ice Day.
Harvey Rd.
North Sutton, NH
603-927-4276
www.musterfieldfarm.com


Beaver Pond Farm Stand
Open daily, you'll find a large assortment of local produce, meats, cheeses, maple syrup as well as regional New England products. Check out their Facebook page for real-time updates on what's available at the farm stand and to see what's been going on at the farm.
1047 John Stark Hwy
Newport, NH
603-543-1107
www.facebook.com/beaverpondfarmnh
 
Spring Ledge Farm
Stroll through their beautiful selection of perennial and annual flowers or the cut flower garden and you'll fall in love with this farm stand! Spring Ledge offers a variety of fresh produce grown on their farm as well as locally and regionally sourced meats, cheeses and other products. They also run the pick-your-own strawberry fields near Pleasant Lake. Local note…ask about their Fresh Flower CSA (limited quantity available each year, first-come, first-served)!!
37 Main St.
New London, NH
603-526-6253
www.springledgefarm.com

Sweet Beet Market
You'll find so much more than veggies here! (Although…don't skip over purchasing some of their amazingly fresh, locally grown produce!!). Sweet Beet is part of the Kearsarge Food Hub, an awesome nonprofit organization with a mission to support community access and education about local food and farming.
11 West Main St.
Bradford, NH
603-938-5323
www.kearsargefoodhub.org/sweet-beet-market

The Vegetable Ranch LLC.
443 Kearsarge Mountain Rd.
Warner, NH
603-496-6391
https://www.facebook.com/VegetableRanch/

Warner Public Market
Fresh, locally sourced produce, meats, dairy and more!! They also carry a great selection of unique artisan gifts, craft beer and often host fun events and workshops. If you're a frequent shopper, make sure to ask about their membership program and bulk buying club!
19 E Main St.
Warner, NH
603-456-2602
www.warnerpublicmarket.com

Yankee Farmer's Market
A sustainable local farm offering high-quality, pasture-raised meats. Best known for their buffalo, Yankee Farmer's Market also has a great selection of poultry, pork and dairy products. They have different CSA packages as well.
360 Route 103 E
Warner, NH
603-456-2833
www.yankeefarmersmarket.com